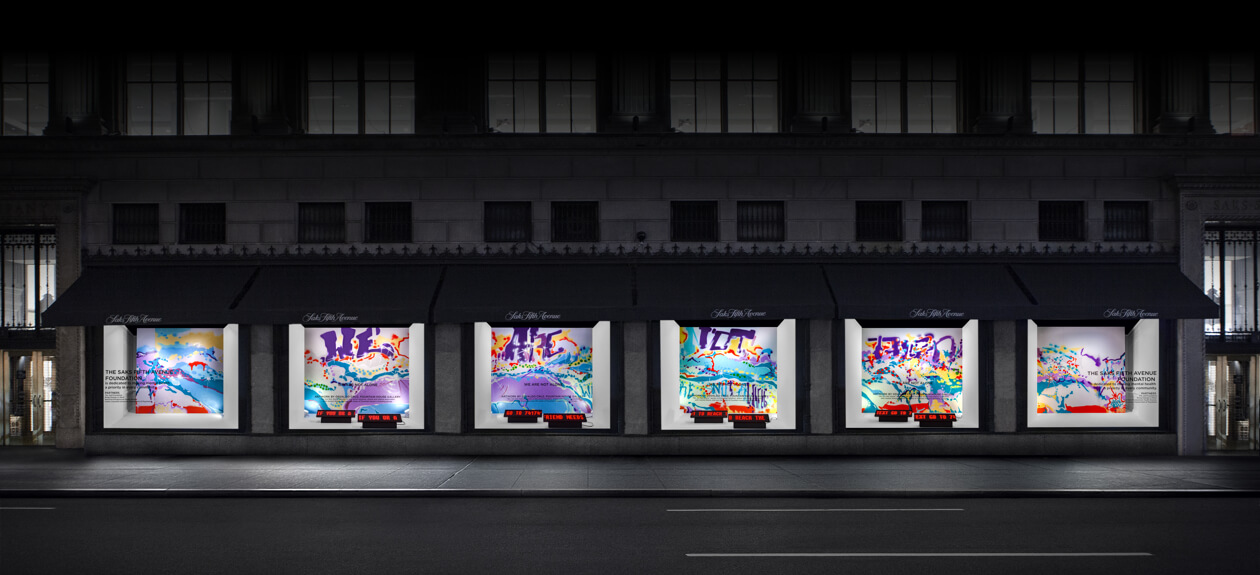 Saks Fifth Avenue Foundation
The need for increased access to mental health services has never been more important.
Support the
Saks Fifth Avenue Foundation
This year is the fifth anniversary of the Saks Fifth Avenue Foundation's commitment to make mental health a priority in every community. We hope you will join us this October as we celebrate our continued commitment to mental health with a fundraiser and cocktail reception at L'Avenue at Saks in New York City. Our fundraising will allow us to continue our partnerships with national nonprofits and expand to support the grassroots organizations providing resources and support to communities that need our help the most, such as the AAPI, LGBTQ+ and BIPOC communities. We hope you will join us by making a charitable donation in support of our mental health mission.
Donate
About the
Saks Fifth Avenue Foundation
The Saks Fifth Avenue Foundation is dedicated to making mental health a priority in every community by increasing understanding, improving access to care and promoting skills that build positive mental health for those who need it most. Since our founding in 2017 we have been able to invest more than $5.6 million in mental health initiatives, reaching more than 6.6 million individuals with direct support. In 2021, we:
Reached 109,000+ individuals with direct mental health support
Supported programing in 28 high schools to create policies, practices, and conversations to promote positive mental health outcomes
Funded two of the leading research and treatment institutions that are innovating tomorrow's mental health breakthroughs
Directed over 70% of grant funds to initiatives that support underserved communities