Saks Fifth Avenue Foundation
The COVID-19 crisis has brought renewed attention to the importance of mental health programs and resources for communities in need. As our world copes with economic challenges, social distancing measures and health concerns, our need for increased access to mental health services continues to be of the utmost importance.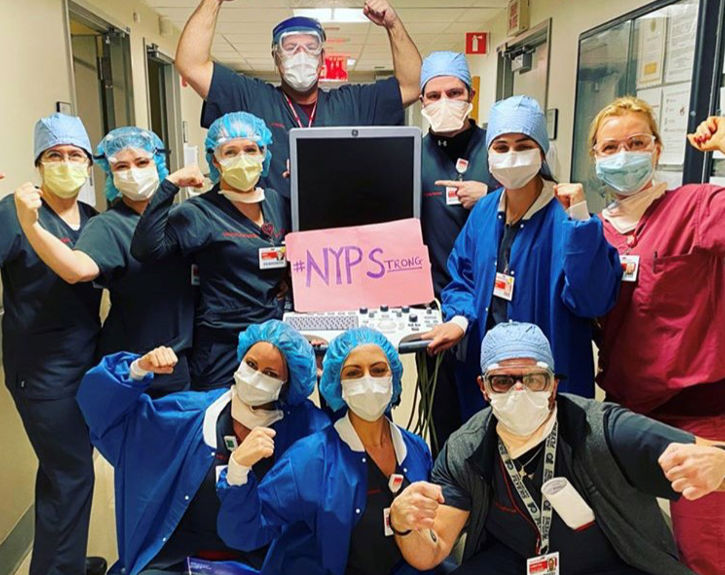 Our COVID-19 Response
With a multifaceted donation of nearly $1M, the Saks Fifth Avenue Foundation has provided crucial support to many communities impacted by the widespread effects of COVID-19. These organizations all reported an increased need for services and resources during this time of uncertainty.
Bring Change to Mind: Donation helps to create virtual programs for high school students aimed to reduce isolation and keep students connected and supported.
Columbia University Irving Medical Center Patient Care Response: Donation supports acute critical needs, such as Personal Protective Equipment and ventilators, mobile screening tents, and mental Health services to support the healthcare providers.
A Common Thread: Donation to to raise both awareness and funding for those in the American fashion community who have been impacted by the COVID-19 pandemic. The program is spearheaded by Vogue and in collaboration with the CFDA.
Girls Inc.: Donation supports the expansion of virtual resources to provide programming to girls in the absence of their in-person program, as well as offer resources for social and emotional support for girls affected by the pandemic once face-to-face interactions can resume.
NewYork-Presbyterian COVID-19 Patient Care Fund: Donation supports general patient care needs including the purchasing of ventilators and personal protective equipment, the hiring of additional clinical staff, and capacity expansion.
Despite this support, the need is still there, and has never been more urgent. With your help, we will continue to support organizations that are delivering direct access to services - training counselors, schools, volunteers and mentors - on supporting the emotional wellbeing of those lives changed by COVID-19.
About the
Saks Fifth Avenue Foundation
The Saks Fifth Avenue Foundation is dedicated to making mental health a priority in every community by increasing understanding, improving access to care and promoting skills that build positive mental health for those who need it most. In 2019, the Saks Fifth Avenue Foundation supported leading nonprofits pioneering the next frontier of mental health. Last year, we:
Reached 1.6 million people with messages that combat the shame and stigma surrounding mental health struggles
Delivered programing in nearly 50 high schools and colleges to create the policies, practices, and conversations to promote positive mental health outcomes
Funded 2 of the leading research and treatment institutions that are innovating tomorrow's mental health breakthroughs