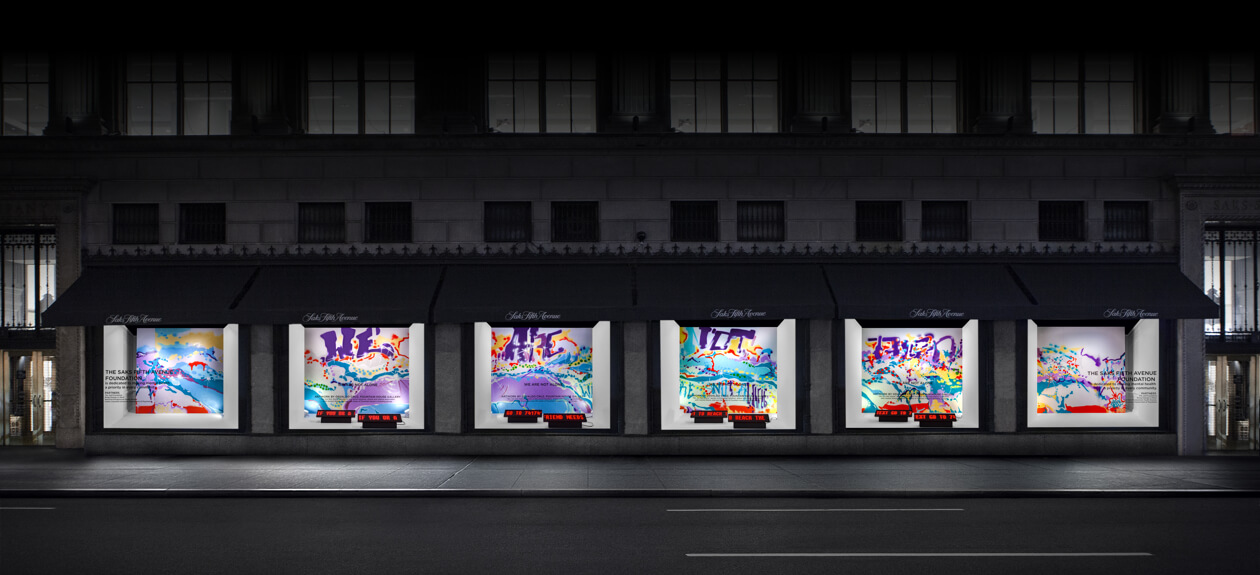 Saks Fifth Avenue Foundation
The need for increased access to mental health services has never been more important.
Join Us in Supporting
Mental Health Programs

for Communities in Need

Americans are facing a global pandemic, traumatic effects of racism, and economic turmoil. Each one of these issues will have lasting effects on mental health, but together the severity is unparalleled.

With your help, we are continuing to support organizations that are directly delivering mental health services - training counselors, schools, volunteers and mentors - on supporting the emotional wellbeing of their communities. Additionally, we plan to focus future funding on organizations that reach BIPOC and LGBTQ+ communities that need our help the most.

Thank you for standing with us to support those who need our help.
About the
Saks Fifth Avenue Foundation
The Saks Fifth Avenue Foundation is dedicated to making mental health a priority in every community by increasing understanding, improving access to care and promoting skills that build positive mental health for those who need it most. In 2019, the Saks Fifth Avenue Foundation supported leading nonprofits pioneering the next frontier of mental health. Last year, we:
Reached 1.6 million people with messages that combat the shame and stigma surrounding mental health struggles
Delivered programing in nearly 50 high schools and colleges to create the policies, practices, and conversations to promote positive mental health outcomes
Funded 2 of the leading research and treatment institutions that are innovating tomorrow's mental health breakthroughs