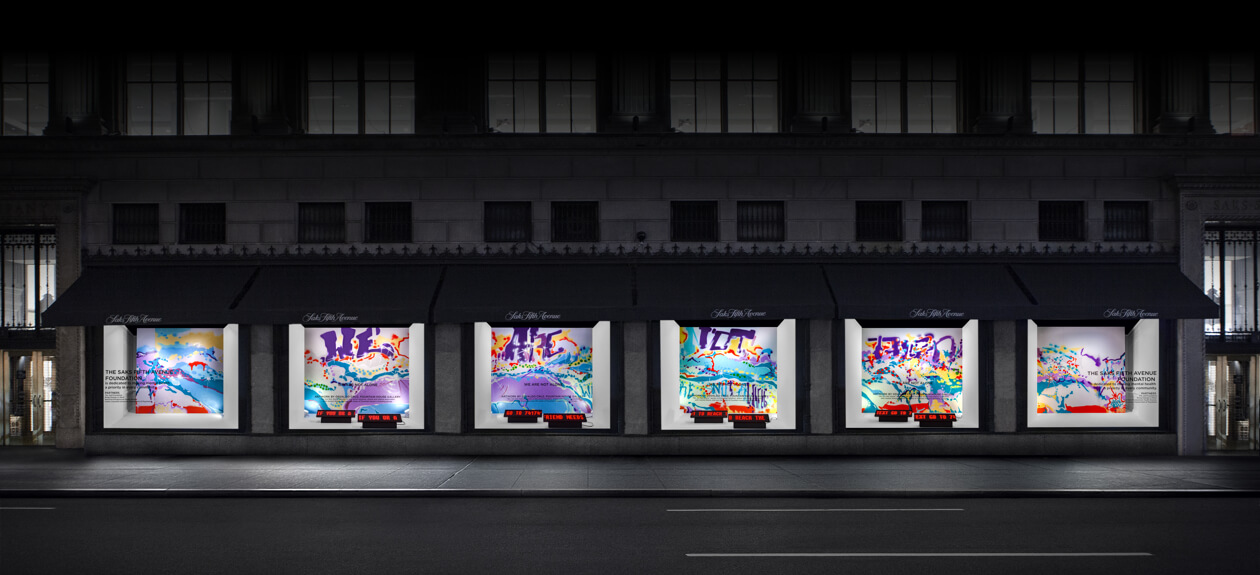 Saks Fifth Avenue Foundation
The need for increased access to mental health services has never been more important.
Support the
Saks Fifth Avenue Foundation
Recent data from CDC and The Surgeon General highlights record levels of loneliness, isolation and poor mental health. To help meet the increasing needs communities face, we are asking key partners to support the Saks Fifth Avenue Foundation's investment in mental health programs. Our fundraising will allow us to continue our partnerships with national nonprofits and grassroots organizations, providing resources and support to communities that need our help the most, such as adolescent girls, the LGBTQ+ community and communities of color. We hope you will join us by making a charitable donation in support of our mental health mission.
Donate
About the
Saks Fifth Avenue Foundation
The Saks Fifth Avenue Foundation's mission is to make mental health a priority in every community, especially those where support is most needed. We do this by increasing awareness and education, improving access to care and promoting skills that build positive mental health. Since embarking on our mental health mission in 2017 we have:
Invested nearly $6 million in mental health grants
Reached more than 10 million individuals with messages to combat shame and stigma surrounding mental health struggles
Provided more than 650,000 individuals with direct mental health support from our nonprofit partners
Funded 14 research projects, unlocking $13 million in additional federal research grants
Supported 192 schools and local youth programs, creating policies, practices, and conversations to promote positive mental health outcomes
Directed over 74% of grant funds to initiatives that support underserved communities